Better Built Sign & Imaging Concern
Our best ADVERTISER'S
are our customers
<Testimonials from Clients>
From concept to completion, Aaron Davis with Better Built Sign & Imaging does an absolutely amazing job! I could not be more pleased with the sign he made for my FSBO attempt to sell my home. The style and eye appeal of the sign Aaron made for me supersedes even the traditional stalwart realty companies' signs. Moreover, Aaron's customer service is above reproach. Bravo to Aaron with Better Built Sign & Imaging!!!
-We wanted to expand our business to a new location with the signage and artwork on this new particular building to reflect a very special vibe. I was doubtful that someone could apply what we wanted to the exterior walls which were very tall and corrugated. Better Built Signs completed the project with complete confidence. From graphic prints to hand-painted, mind-blowing artwork and additional interior signs Better Built Signs delivered above what we expected. We would highly recommend and continue to use them-
Gentry Sparling
Talent Connection
​
​
Michael Beto Boggiano
Pure Austin Fitness
907 West 5th St. Ste 201
Austin, TX 78703
Throughout my business experiences with Aaron over the past several years, I find him to be caring, fair, and genuinely honest. It doesn't take long to build a long-lasting relationship with a consummate professional!
Hilbert R. Maldonado, Owner-Operator, Hill-Bert's Burgers
http://www.hill-bertsburgers.com/
"I appreciate working with Aaron and BBS because he's experienced, hardworking and competent. He makes it a point to keep the mood light without compromising a professional attitude and a serious work ethic."
--- Troy Dillinger
music >>
TroyDillinger.com
design >>
Dillingerilla.com
video >>
AustinVarietyShow.com
"Aaron is all about customer service and exceeding expectations! I had several projects for the opening of Endovers Mountain & BMX Bike Shop and he delivered great products! I highly recommend Better Built Sign & Imagining, because of Aaron and his willingness to tackle enormous projects with creativity and professionalism!"
Brian R. , Owner of Endover's Bike Shop
http://endovers.com
Better Built Signs delivered a product that was cutting edge and did it with precision. More than an artist Aaron is a people person, he is very easy to work with and contributes ideas to the project. I appreciate his work and eager to partner with him again on our next task.
-Chris Parker (Student Pastor for Gateway Church Austin)
http://www.gatewaychurch.com/mcneil/
Top notch work, post haste and at a great price. Only guy we'd go to for our event banner design and production. As a working musician himself Aaron knows just how to get it right for that extra "POP" that get's the public's attention.
Brad Springs (Peacefield)
www.peacefieldtx.com
"I love my signs and Aaron is the best! "~ Peggy L. , Owner of The Frame Corner
http://austinframecorner.com/
"Finally found a sign company that is not only a pleasure to do business with, but Aaron really knows his stuff and builds a kick ass sign! We will be using Better Built Signs for all of our sign needs and you should too! Thanks again for doing suff a great job Aaron!" ~
One-2-One Bar
http://www.one2onebar.com/
Every one of the 3 sign projects Better Built Signs did for me was creative, well designed and made, and one of these I suggested a design, but Aaron Davis' inspired creative concept captured the intent artfully beyond my expectations!
Sandra Heimann, Artist / Owner My Mother's Retreat House Owls Head, Maine
https://foursquare.com/v/my-mothers-retreat-house/51d74b1c498e78939c4ea500
2013 testimonials
Working with Aaron to get the right sign for my new guitar shop was a process
that I really enjoyed because he didn't simply make a sign for my business after I
described to him what I wanted , he offered creative input at every stage of development
and wanted to know as much as possible about what my business was about before even
starting on the project .
The finished project trumps my original idea in spades and my sign is amazing .
He's a true artist and a highly ethical business man , I would highly recommend him .
Jasan Gibbons
ATX Guitarworks
http://www.atxguitarworks.com/
When I put out the word to several sign companies my needs and requirements for a vehicle wrap I got varied responses.
Only one of them really gave me the sense that my business was important to them.
Aaron of Better Built Signs listened to my requirements and gave me several options to choose from.
Even after several adjustments and tweaking the process was painless and straight forward.
The end result was a beautiful wrap.
I look forward to working with Aaron on my next vehicle.
Mr. Peter of A Pack Nation, Dog Training
www.APackiNation.com
Powered by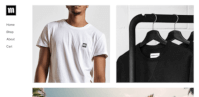 Create your own unique website with customizable templates.